Tiger Woods Is Playing Like Crap Right Now


Friday, 4 May 2012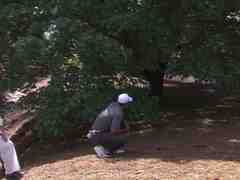 *Tiger Woods* is currently even for tournament and +1 through 13 holes today at the Wells Fargo Championship.

The cut is predicted to be at -1, so if this continues he won't be playing past Friday.

But worst of all is how he just had an awful shot that landed among the trees, according to Sports Illustrated golf contributor...
You Might Like
Other recent news in Business
Twitter
Comments
comments powered by