THE MICROSOFT INVESTOR: The Reason Microsoft Is Changing The Way Consoles Are Priced (MSFT)


Tuesday, 8 May 2012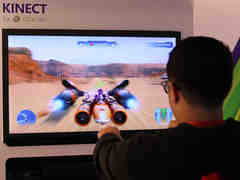 *The Microsoft Investor* is a daily report from SAI. Sign up here to receive it by email.

*
MSFT Off With Markets   *
The market is tanking in early trading as Greece completely melts down. Shares of MSFT are off with the rest of tech. Catalysts for the stock include Windows 8, Windows Server 8, Office 15 and Windows Phone...
You Might Like
Other recent news in Business
Twitter
Comments
comments powered by