Facebook's Amended S-1 Is Worrisome -- It's Mobile Growth Could Be Hurting Revenue Growth


Thursday, 10 May 2012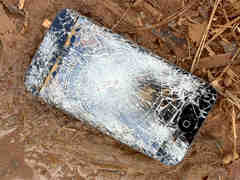 Facebook is slated to go public next week, and it amended its S-1 for the 6th time yesterday. 

Among the changes, it added a few notes about ads delivered per daily active user. Namely, the rate is decreasing.

Facebook states that its daily active users are increasing, probably because more people are accessing it via...
You Might Like
Other recent news in Business
Twitter
Comments
comments powered by