This 'Evil Genius' Turned His Own Brother Into A Suicide Bomb Experiment


Thursday, 10 May 2012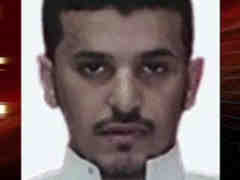 He is al-Qaeda's most valued bomb maker and the mastermind behind explosive devices only an "evil genius" could dream up.

That's how a U.S. official has to referred to 30-year old *Ibrahim Hassan al-Asiri* from Yemen's al-Qaeda in the Arabian Peninsula, or AQAP.

As a former chemistry student and the terror...
You Might Like
Other recent news in Business
| | |
| --- | --- |
| Thursday's most followed in U.S. including Morgan Stanley, GE, GOOGLE, IBM, Goldman Sachs, AmEx, SanDisk, UnitedHealth, DuPont, PepsiCo | Barbie SALES Slump, Soda Loses Fizz, Google Stumbles |
| Wall Street edges up as jobless claims beat; Google drops, GOLDMAN SACHS rises | Google's revenue and profit rise, but not as much as WALL STREET expected |
| Hot models at this year's NEW YORK Auto Show | Movers & Shakers: Goldman, MORGAN STANLEY rise; Google falls |
| Cost-Per-Click On Google Ads Falls 9% Year-Over-Year In The FIRST QUARTER | PEPSICO Posts Strong First-Qurter Profit on Snack Sales, Cost Cuts |
| How To Stop FACEBOOK's Video Ads From Automatically Playing | HERE COMES INITIAL JOBLESS CLAIMS... |
Twitter
Comments
comments powered by