Facebook Cofounder Disses Yammer By Saying It Looks Like Facebook (FB)


Monday, 21 May 2012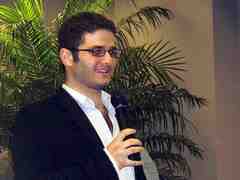 Facebook cofounder Dustin Moskovitz is doing a little trash talking about his competition.

Moskowitz's current project, Asana, aims to make it easier to split up work tasks. As such, it competes with companies like Yammer, Salesforce.com, and Jive.

"The first time I looked at Yammer, I thought I was on Facebook,"...
You Might Like
Other recent news in Business
Twitter
Comments
comments powered by