Facebook Aside, Everyone Who Thinks IPO "Pops" Are Good Has Been Brainwashed


Saturday, 26 May 2012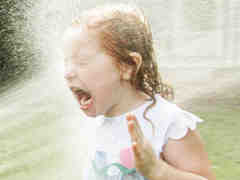 Last Friday, after Facebook stock started trading at $42, most observers immediately pronounced the IPO a flop.

Why?

Because the IPO had been priced at $38, which meant that the IPO "pop" was only about 10% above the IPO price.

Facebook stockholders who had bought the IPO the night before had instantly made 10%...
You Might Like
Other recent news in Business
| | |
| --- | --- |
| How Chipotle's average SALES per restaurant rank | Thursday's most followed in U.S. including MORGAN STANLEY, GE, Google, IBM, Goldman Sachs, AmEx, SanDisk, UnitedHealth, DuPont, PepsiCo |
| The WALL STREET Journal: AMD narrows loss as graphics sales gain | DUPONT slips as Q1 sales and profit miss on severe winter |
| PEPSICO 1Q jumps on snack sales, cost cuts | Stocks to Watch: Goldman Sachs, GE, CHIPOTLE are stocks to watch |
| Bits Blog: Twitter Goes After a FACEBOOK Cash Cow | SOCIAL INSIDER: New LinkedIn App — WEIBO IPO — Facebook's Future |
| Wall Street edges up as jobless claims beat; Google drops, GOLDMAN SACHS rises | China's TWITTER rival, Weibo, scores in IPO |
Twitter
Comments
comments powered by