THE MICROSOFT INVESTOR: Microsoft Surface Questions That Need To Be Answered (MSFT)


Tuesday, 19 June 2012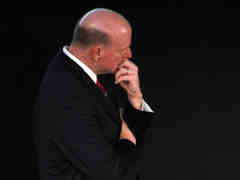 *The Microsoft Investor* is a daily report from SAI. Sign up here to receive it by email.

--------------------

*
MSFT Up Big On Tablet   *
The markets are blazing despite a big miss in job openings. Shares of MSFT are up nearly 4% on the heals of its tablet announcement. Catalysts for the stock include Windows...
You Might Like
Other recent news in Business
Twitter
Comments
comments powered by