And Now Facebook Is Only Twice The Price Of The Average Hot Tech Stock...


Wednesday, 8 August 2012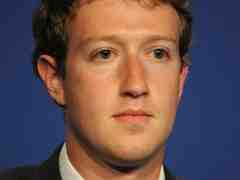 In case you needed further confirmation of how insensitive investors were to price when it came to getting in on the Facebook IPO...

Even after falling 45% from its IPO, Facebook stock is still trading at more than twice the price of the average hot tech stock on a price-earnings basis.

Specifically, at $21, Facebook is...
You Might Like
Other recent news in Business
Twitter
Comments
comments powered by