A Full Fact-Check Of Niall Ferguson's Argument Against Obama


Monday, 20 August 2012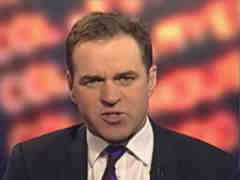 Celebrity historian Niall Ferguson doesn't like President Obama, and doesn't think you should either.

That's perfectly fine. There are plenty of legitimate reasons to disapprove of the president. Here's the big one: 8.3 percent.

That's the current unemployment rate, fully three years on from the official end of the Great...
You Might Like
Other recent news in Business
| | |
| --- | --- |
| Aereo CEO Speaks Out About SUPREME COURT Case | Amazon's SALES Dropped By 10% In States Where It Had To Start Charging SALES Taxes (AMZN) |
| In AEREO, Supreme Court expresses concern for cloud computing – but doubt over tiny antennas | Yum's profit rises as KFC in CHINA sales rebound |
| Happy EARTH DAY: Boost Your Memory Just By Going Outside | SUPREME COURT CASE could change the way we watch TV |
| On EARTH Day, Apple exec gets to core of environmental initiative | STATES Are Rolling Out An Online Sales Tax That Could Impact Amazon's Growth |
| TESLA's (TSLA) Plans For China Plant Will Lower Costs For Hip Beijing Drivers | Tuesday's most followed in U.S. including Netflix, Harley-Davidson, Allergan, McDonald's, COMCAST, Xerox, Facebook, Lexmark, Travelers |
Twitter
Comments
comments powered by