20 Candid Snapshots Of American Tourists


Saturday, 22 September 2012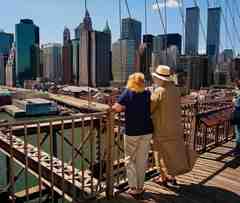 When we travel to iconic American destinations—places like The Grand Canyon, The Statue of Liberty, and Yosemite National Park—we take countless photos of beautiful landscapes and scenery.

Then we forget about them a few weeks later.

In many cases, the most memorable photos from trips are the funny, candid shots of...
You Might Like
Other recent news in Business
Twitter
Comments
comments powered by