2015 Chevrolet Corvette Z06 Goes Topless at the New York Auto Show [Video] [Live Photos]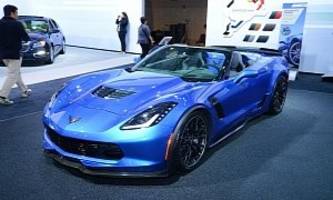 Chevy's most powerful convertible ever made its world debut at the New York International Auto Show. According to General Motors, the drop-top Z06 "will be one...
autoevolution 5 hours ago - Automotive

Is This Rihanna's Vogue Brazil Cover? We Sure Hope So!
While everybody was busy drooling over these bottomless photos of Rihanna posing for an undisclosed French magazine, fansite RihannaDaily.com managed to get...
Huffington Post 6 days ago - Lifestyle