Apple and Facebook - Relationship Status: Flirty


Wednesday, 6 June 2012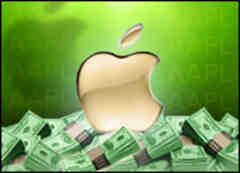 Apple may be forming a close friendship with Facebook as the iPhone maker develops its next-generation mobile OS, judging by a comment from Apple CEO Tim Cook at the recent D: All Things Digital conference. Taking the stage for a public interview at the event, Cook was asked about Facebook integration in iOS 6, the presumed name for the next version of Apple's mobile operating system.
Source: Newsy.com - on June 13, 2012
Apple axes music social network Ping to further integrate Twitter and most notably Facebook into iOS6.
You Might Like
Other recent news in Computer Industry
Twitter
Comments
comments powered by