Google Charges Into the Living Room With New Nexus Q Streamer


Thursday, 28 June 2012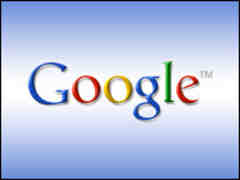 Google worked toward pulling together its ecosystem Wednesday, announcing an array of new products and services at its I/O Developer Conference. In addition to its widely anticipated Nexus 7 tablet, the company unveiled its Nexus Q media streamer and its Google Cloud Messaging service for Android; made much of its enhancements to Google Play; and launched a demonstration of Google Glass, its smart eyepiece.
Recent related news

Unreal Engine 4 crammed into Amazon's Fire TV - it's possible
Let's say you've paid your $19 want to see what kind of crazy shit Unreal Engine 4 is capable of. Let's also say you have a shiny new Amazon Fire TV sitting in...
engadget 1 week ago - Technology

April starts with a bang for Formula One
It was the month when the future of Bernie Ecclestone would go on the line as he faces bribery charges in a Munich court room. It was when the Ferrari and Red...
F1 Pulse 1 week ago - Sports
You Might Like
Other recent news in Computer Industry
Twitter
Comments
comments powered by