Did Samsung copy Apple technology? Multi-billion dollar patent trial set to kick off


Monday, 30 July 2012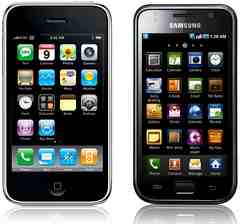 by Mike Anderson



Samsung vs Apple: Following 17 months of filings, one of the biggest patent battles worth billions of dollars was set to kick off in a California court on Monday

SAN FRANCISCO, CA -- The two largest smartphone makers in the world - Samsung and Apple - were set to fight one of the industry's largest patent battles in a San Jose federal court this week, with hearings commencing on Monday.

The patent dispute between the two companies of intense industry interest - not only in Silicon Valley but across the world.

Apple's challenge is to convince a jury that Samsung has illegally copied some of the technology in its iPhone range of smartphones and adopted it within its own - such as the Samsung Galaxy S3.

Samsung, however, will attempt to make the case that without it Apple's hottest devices - the iPhone and iPad - would have been impossible to make. Samsung is an important component manufacturer whose products are used within the iPhone and iPad products.

The stakes are high, with Samsung facing potential U.S. sales bans of its Galaxy smartphones and tablet computers, and Apple in a pivotal test of its worldwide patent litigation strategy.

The trial is expected to last at least four weeks.
Source: Newsy.com - on July 30, 2012

Apple and Samsung square off in federal court Monday for what's being billed as the patent trial of the century.
You Might Like
Other recent news in Computer Industry
Twitter
Comments
comments powered by
•More original news reports from One News Page