An Earth Day party at the Virginia Zoo
The Virginia Zoo in Norfolk is throwing a Party for the Planet on Saturday from 10 a.m.-3 p.m. The event gets an early start on celebrating next week's Earth...
dailypress.com 3 days ago - Entertainment

SRT Viper TA Gets Anodized Carbon Special Edition Treatment: Live From New York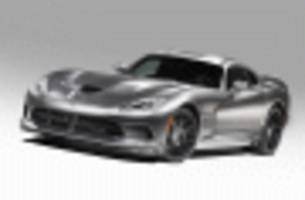 Late last year, SRT rolled out a special edition version of its Viper called the Anodized Carbon Special Edition Package. Based on the Viper GTS, the special...
MotorAuthority 5 days ago - Automotive

Coachella 2014: Pharrell Williams Heats Things Up With Nelly, Gwen Stefani and Snoop Dogg (Video)
Pharrell Williams turned up the heat Saturday at the Coachella Music Festival by performing a string of hits with help from his famous friends. The N.E.R.D...
The Wrap 1 week ago - US