Can 500-mile lithium-air car battery make gas obsolete?


Tuesday, 3 July 2012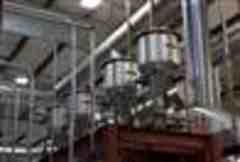 The days of gas-guzzling cars may come to an end before we run out of oil if technologies such as 500-mile-per-charge lithium-air batteries become a real and affordable option. A company that customizes carbons at the molecular level believes it can help us get there.
You Might Like
Other recent news in Front Page
Twitter
Comments
comments powered by