Yahoo investigates report of mass password breach after login details of more than half a million users are posted online by new hacker group


Thursday, 12 July 2012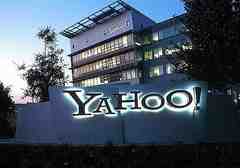 by Mike Anderson



Internet giant Yahoo! has confirmed it is investigating reports of a mass security breach that may have exposed password details of more than 450,000 users

Yahoo, one of the world's largest web portals with more than 700 million monthly users, confirmed on Thursday it was looking into a possible security break which may have exposed password details of nearly half a million users.

A previously unknown hacker group called "D33Ds Company" posted what it claims are the login details of 453,000 Yahoo! users online, claiming responsibility for an attack on an undisclosed Yahoo service.

"We hope that the parties responsible for managing the security of this subdomain will take this as a wake-up call," the group was quoted as saying.

Industry website CNET reported the hackers as saying the breach was intended as a "wake-up call and not as a threat" and that Yahoo's security was lax.

Yahoo said in a statement: "We are currently investigating the claims of a compromise of Yahoo! user IDs," adding that it encouraged users to "change their passwords on a regular basis". However, the web giant did not provide any further details about the incident and declined to comment further.
You Might Like
Other recent news in Internet
Twitter
Comments
comments powered by
•More original news reports from One News Page