Google announces plans to include GMail information in search results


Thursday, 9 August 2012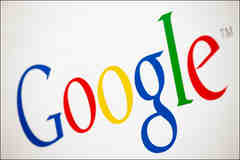 by Mike Anderson



Google has announced plans to make its Internet search service more personal by including information from users' GMail accounts in a move raising privacy concerns

Internet giant Google has announced its next steps to further advance its popular online search engine. In a company blog post entitled "Building the search engine of the future, one baby step at a time", Google disclosed its plans to integrate content from users' GMail accounts into the search results.

In an apparent effort to extend the scope of its search engine to include personal information that "isn't available on the public web", the Internet giant is introducing GMail integration initially on a limited trial basis.

The way the system works is that if the user searches for "Amazon" using Google search, their own GMail e-mails showing Amazon confirmations will be displayed on the right-hand side alongside the usual search results. As another example, searching for "my flights" reveals any flight information found in the user's emails within GMail.

Sagar Kamdar, Google's director for product management for so-called "Universal Search", said: "This is a baby step in a really complicated area."

The U.S. corporation confirmed it is set to take initial feedback from trial users into account before finalizing plans for a full roll-out of the new GMail integration.

Analysts commented that the new move is likely to raise privacy concerns, as information normally kept within emails is set to be revealed to any users sharing a PC for generic Google web searches.

Google ran into trouble over privacy in 2010 when it mined personal contact information within users' GMail accounts to build its "Buzz" social networking service. Google set up Buzz in a way that caused many users to inadvertently expose personal data from GMail. An uproar culminated in a Federal Trade Commission settlement requiring the company to improve its privacy controls and undergo regular privacy audits for two decades.

In another move forward for its search engine, Google announced it is set to introduce voice search for iPhone and iPad devices. Taking aim at Apple's Siri voice assistant, Google will be adding the new voice-powered search feature "soon" to all its applications on the iOS platform.
Source: WPTV NBC5 West Palm Beach - on August 9, 2012

NewsChannel 5's Mollie Reynolds has details on Google's headline making day.
You Might Like
Other recent news in Internet
Twitter
Comments
comments powered by
•More original news reports from One News Page