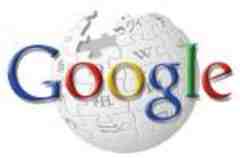 by Alice Monroe



Iranian authorities have restored access to Google search and Gmail following complaints from officials - explaining that access to the services had been blocked by mistake

TEHRAN, Iran -- The Iranian Communications Ministry has lifted restrictions it imposed a week ago which blocked access from within the country to the secure version of Google's Gmail and search services.

The move follows reports of numerous complaints, including many from email-starved members of parliament. "Some problems have emerged through the blocking of Gmail," Hussein Garrousi, a member of a parliamentary committee on industry, was quoted on Sunday by the local Aftab-e Yazd newspaper.

The ministry explained that access to Gmail and Google search had been blocked accidentally when it sought to impose tighter restrictions on YouTube, Google's video-sharing service.

"We wanted to block YouTube, and Gmail was also blocked, which was involuntary," said Mohammad Reza Miri from Iran's telecommunications ministry.

"We do not yet have enough technical know-how to differentiate between these two services," he explained.

Whilst access to YouTube within the country has been censored since 2009, the blockage of the services last week occurred at the same time as protests in the Muslim world over an anti-Islamic film that was posted to YouTube.
You Might Like
Other recent news in Internet
Twitter
Comments
comments powered by
•More original news reports from One News Page