America's Fourth-Richest Woman? Only Her Accountant Knows For Sure


Wednesday, 19 September 2012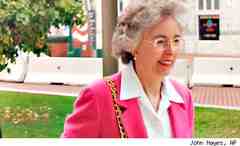 Bloomberg thinks it has found the fourth-richest woman in the United States, someone who has heretofore "avoided the spotlight that ordinarily accompanies great wealth": Anna Nicole Smith's 70-year-old daughter-in-law, Elaine Tettemer Marshall.

Marshall, who lives in Dallas, is said to hold a nearly 15% stake in Koch Industries, the country's second-largest privately held company (principally owned by the Koch Brothers, Charles and David, famous for their support of conservative politics and...

America's Fourth-Richest Woman? Only Her Accountant Knows For Sure
Source: KSNW NBC 3 - on September 19, 2012
Kansas outlawed texting while driving last year, but officials are going an extra mile to make sure everyone knows the law.
Recent related news

11 Reasons There Can Only Be One 'Mrs. Doubtfire'
Euphegenia Doubtfire might be back soon, with her cake facials, witty wisdom and numerous fire hazards. But for true fans who've always loved Mrs. Doubtfire, she...
Mashable 3 days ago - Internet

This 'Mad Men' Makeup Tutorial Will Keep You Rooting For Megan Draper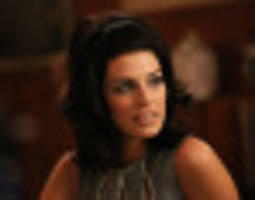 *SPOILER ALERT*: The Season 7 premiere of "Mad Men" kept us worrying about Megan Draper. While we see her making her dreams a reality on the West Coast in Los...
PopEater 6 days ago - Entertainment

5 Things to Know About the Most Powerful Woman in Health Care
Kathleen Sebelius is resigning from her post as secretary of the U.S. Health and Human Services, thus relinquishing her responsibility for the buggy...
Mashable 1 week ago - Internet
You Might Like
Other recent news in Markets
Twitter
Comments
comments powered by