CERN Scientists discover "God Particle"


Wednesday, 4 July 2012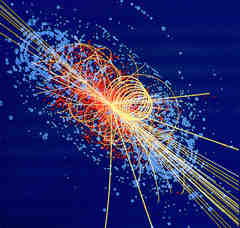 by Mike Anderson



Scientists in Geneva said they have discovered a new particle consistent with the long-sought Higgs boson "God Particle"

GENEVA, Switzerland -- Scientists working with the Large Hadron Collider particle accelerator at the European Organisation for Nuclear Research CERN announced a historic discovery on Wednesday morning.

The physicists said they have discovered a particle consistent with the elusive Higgs boson - the so-called "God Particle" that gives matter mass and holds the physical fabric of the universe together.

Higgs boson's existence was predicted decades ago to help explain how the universe works.

CERN director-general Rolf-Dieter Heuer confirmed the discovery: "As a layman, I would now say, I think we have it," he told a news conference at the CERN facility on the Swiss-French border.

"It's a historic milestone today. I think we can all be proud, all be happy," Heuer said.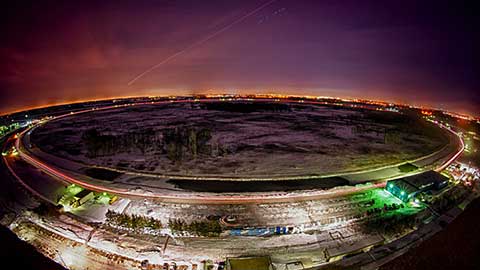 The CERN facility is home to some 10,000 resident and visiting scientists

The scientists shared that they are 99.999% confident they found the new particle. Confirmation of the existence of the Higgs boson confirms a major unknown area in the so-called Standard Model, an all-encompassing theory that describes all the particles, forces and interactions that make up the universe.

Physicists have been trying for 30 years to find evidence that the theoretical subatomic particle exists, leading to the CERN experiments using the $10 billion Large Hadron Collider particle accelerator.
You Might Like
Other recent news in Science
Twitter
Comments
comments powered by
•More original news reports from One News Page