Scientists discover fast-moving star near the Milky Way's black hole


Sunday, 7 October 2012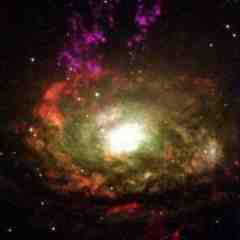 by Alice Monroe



Astronomers using the Keck telescope in Hawaii have discovered a star orbiting the massive black hole at the centre of our galaxy at high speed

A team of astronomers who have been watching the centre of the Milky Way using the Keck telescope on Mauna Kea in Hawaii for the past 17 years has made a remarkable new discovery.

A star, named S0-102, is orbiting the massive black hole at the centre of our galaxy at the highest speeds yet observed - testing the laws of physics.

S0-102 is so close to the central black hole, which weighs in at a massive 4 million times the mass of our Sun, that its orbit completes in just 11.5 years.

The discovery is significant as the orbital path observed of S0-102 moving to close to the elusive black hole allows astronomers to determine the shape of the black hole's gravitational influence.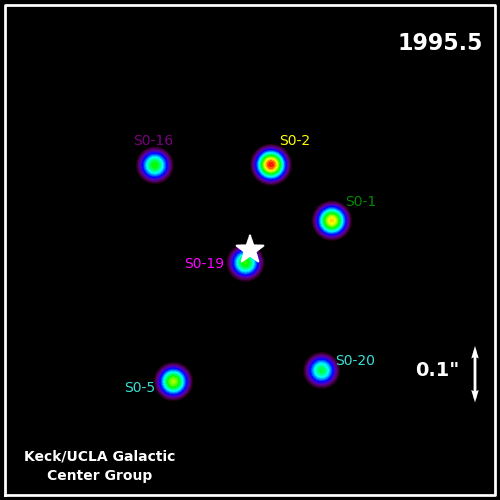 Whilst never able to "see" the massive black hole itself, scientists can study its gravitational influence by observing the orbits of nearby stars
Animation credit: Andrea Ghez et al / UCLA /Keck

The orbit of newly discovered S0-102 is so close to the black hole, that it may provide a unique opportunity to test Einstein's theory of general relativity which affects the curvature of space and the slowing of time.

"Today, Einstein is in every iPhone, because the GPS system would not work without his theory," said Leo Meyer, a researcher in Ghez's team and lead author of the study. "What we want to find out is, would your phone also work so close to a black hole? The newly discovered star puts us in a position to answer that question in the future."

Co-authors on the research include Mark Morris, a professor of physics and astronomy at UCLA, and Eric Becklin, UCLA professor emeritus of physics and astronomy.
You Might Like
Other recent news in Science
Twitter
Comments
comments powered by
•More original news reports from One News Page