Red Bulls Snap Winless Streak With 2-1 Win Over Philly
  Deja vu! When the Red Bulls startde the 2013 season with a four match winless streak, it took a 2-1 win against the Philadelphia Union at home to notch their...
Gothamist 2 days ago - US

Red Bulls Lose In D.C. As Tough Questions Loom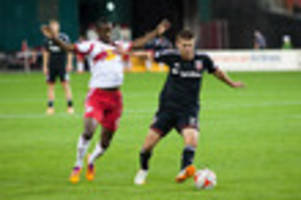 Six games into the 2014 MLS season, the New York Red Bulls find themselves suffering from cognitive dissonance. Saturday's 1-0 road loss to rival D.C. United saw...
Gothamist 5 days ago - US