If Facebook Really Goes Into The Mobile Hardware Business, Investors Should Run Away Screaming (FB)


Monday, 28 May 2012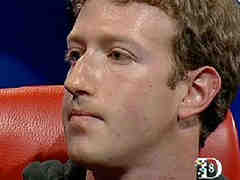 Facebook is poaching ex-Apple engineers to build a smartphone, Nick Bilton of the New York Times reports.

This is the third iteration of Facebook's smartphone plans--from hardware to software and back to hardware again.

If Facebook is serious about jumping into smartphones with both feet this time, Facebook investors should...
You Might Like
Other recent news in Technology
Twitter
Comments
comments powered by