Here's Why Microsoft's Surface Tablet Is Guaranteed To Have Small Sales (MSFT)


Tuesday, 19 June 2012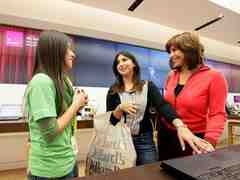 Microsoft will only sell its Surface tablet through its Microsoft stores in the U.S., and its Microsoft online store, the company said yesterday.

We've reached out to the company to clarify, but it hasn't gotten back to us. Mary Jo Foley at ZDNet asked, but only got a no comment.

This is an odd decision. It all but...
You Might Like
Other recent news in Technology
Twitter
Comments
comments powered by