Nexus 7 tablet PC, built by Asus, is a Google device in every way


Thursday, 28 June 2012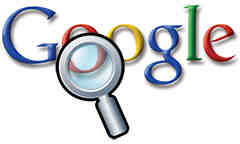 by Marc Pinter-Krainer



Internet giant Google unveiled the Nexus 7 tablet PC on Wednesday. Although the Android device is manufactured by Asus, it is a Google product in every way - and further fulfils the corporation's ambition of "user ownership".

With the introduction of the Nexus 7 tablet, Google is heating up the competition in the fast-growing tablet PC space. The internet giant announced the new hardware device at its annual I/O developer conference in San Francisco on Wednesday.

"Best-of-Google experience"
The $199 (UK price: £159) tablet features a 7-inch display - a similar form factor to Amazon's Kindle Fire or Samsung's Galaxy Tab 2 7.0 tablets. It runs the latest version of Google's Android operating system, Android 4.1 "Jelly Bean". It fully integrates with Google Play, the online store for apps, books and videos.

Demonstrating the new tablet at I/O, Hugo Barra, Google's director of product management for Android, said: "We wanted to design a Best-of-Google experience. It's built for Google Play. It's running Android 4.1 Jelly Bean."

Hardware to protect core search business
The move is seen by analysts as another significant step by Google to establish itself in the hardware space, primarily to protect its core business in online search in the face of competition hovering around its users.

Google's tablet announcement completes the Internet giant's ambition to "own" its users - from the hardware to content provision, search and advertising. This parallels recent strides by Microsoft which announced its forthcoming "Surface" tablet PC and Apple, which has been increasingly complementing its hardware legacy with its own content, search and mapping services.

Completing user ownership: Tablet PC devices



             Hardware    Content         Search

---------------------------------------------------------------

Google       Nexus 7     Google Play     Google

Apple        iPad        App Store       bespoke: Siri, Mapping

Microsoft    Surface     Windows Store   Bing




The advantages of "owning" the user interaction right from the hardware device up are clear: Precious knowledge is gained about the user's interests, location and habits - allowing advertising revenues to be maximised.

Maximising advertising revenues for each user
Google's revenues of $10.6 billion (£6.8bn) in the first quarter this year are almost entirely from online advertising, and much of the 24% growth in comparison to a year earlier comes from optimised behavioural targeting of users. By understanding the user better, advertising revenues for that user can increase dramatically.

It appears that with the launch of the Nexus 7 tablet PC, Google have paved the way to understand its user down to every finger tip on the shiny touch-sensitive device. To some extend this applies to all other tablets based on Google's Android operating system - of which at present a staggering one million devices are activated every single day.

Google Now: User profiling and targeting in real time
Google's Hugo Barra highlighted some of the new ways in which the latest Android operating system profiles users' interests in greater detail to promote information, advertising, and - perhaps most importantly - Google's own services to the user at just the right time.

Introducing this further integration dubbed Google Now, Barra said:
"Google Now knows that I'm a Giants fan and knows that there's a Giant's game coming up in a few hours."

He explained that Google Now updates in real time and would offer the user the opportunity to "conveniently" buy tickets for the game via Google.

Google Now also integrates with Google's other vertical services, such as Google Maps, Places, Sports, Flights and Shopping - promoting those services even further over and above competitive offerings in those verticals.

Unfair competition
Google's preferential treatment of its own services beyond search has been deemed anti-competitive by the European Commission who have demanded the internet giant comes up with proposals to change its behaviour by this coming Monday, 2 July - or possibly face hefty fines.

Surely Google's latest initiative to more fully integrate its own services in the latest version of the Android operating system is unlikely to be seen by antitrust authorities as a move in the right direction.
Source: Newsy.com - on June 28, 2012

The tech giant launched a new tablet at its San Francisco developers conference that threatens to outdo Amazon's Kindle Fire.
You Might Like
Other recent news in Technology
Twitter
Comments
comments powered by
•More original news reports from One News Page