Let me entertain you - Facebook's Friendzy beats the blues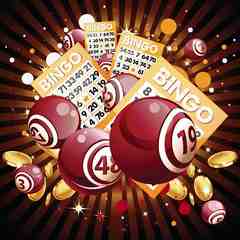 A brilliant new entertainment medium has been made available on Facebook. For the first time ever the social network is offering players the chance to win real money prizes through a new games app called Bingo Friendzy.

Friendzy, the brainchild of Gamesys, the company behind the Jackpotjoy bingo sites for the UK and Jackpotjoy Slots for Facebook couldn't have arrived at a better time. The combination of this wet British summer and a third-dip recession has conspired to keep most of us indoors perhaps more often than we would like. Even when the sun is shining and we have money in the bank, it's often more comfortable to stay inside the comfort of our homes. Heaven knows we all dread the prospect of jostling against others on the train or sitting in a traffic lane for ages before spending an hour looking for parking.

That's one of the reasons why online bingo has become the second most popular online activity in the UK, with millions of people logging on every day to play and win.

Facebook Friendzy will make it even easier for bingo enthusiasts to build a community around their favourite game. Players can invite friends from their own network to install the app and meet them in a specified games room so you could end up re-establishing a bond with that girl from school or a former colleague who enjoys playing bingo as much as you do. If you're a Friendzy pioneer and your friends aren't signed up to play yet, don't worry. You'll find lots of people meeting and mingling in the bingo chat rooms and they'll be more than happy to welcome you and get to know you. After a few sessions, you could even be adding new 'friends' to your own network.

Signing up to play real cash games on Facebook isn't a big financial commitment. Once Gamesys has verified a player's age and identity, players can buy a card for as little as pennies. Some players like to buy several cards together to boost their chances of winning. This definitely works, but if you take this approach make sure you can keep up with the bingo caller as the fast-paced nature of the game means that the ball numbers get called out quickly. The energy of the game is another factor that keeps players coming back again and again, as it creates a tight bond between the different players in a games room.

Which games room you choose to 'hang out' in is up to you. Seasoned players have a favourite room, which is somewhat akin to the 'lucky chair' that existed in old bingo halls. No games room is luckier than another, but each room tends to take on the character of the players who frequent it, in terms of the type of humour, friendliness and spirit of fun which characterise chat in the room.
You Might Like
Other recent news in UK
Twitter
Comments
comments powered by