Business Owners Have Designs for York Boulevard


Friday, 10 August 2012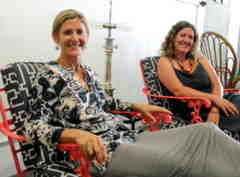 Patch: Highland Park-Mount Washington, CA

It's no secret that small business owners and entrepreneurs have begun to take notice of York Boulevard in Highland Park. In the last few years, the area between Avenues 50 and 52 has continued to transform.

Co-eds now sip their coffee next to parents with strollers at Café de...
You Might Like
Other recent news in US
Twitter
Comments
comments powered by