Rancho Cotate Grad Part of Historic Mars Mission


Thursday, 16 August 2012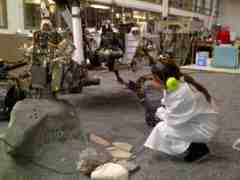 Rohnert Park, CA --

When the Mars rover Curiosity landed on the red planet on August 6, Natalia Sanchez Lord breathed a sigh of relief.

Sanchez Lord is no armchair scientist or one of the thousands of fans eagerly watching the 2,000-pound machine land on a planet 62 million miles away from earth.

Instead, the Rancho...
You Might Like
Other recent news in US
Twitter
Comments
comments powered by