WATCH: Deputies Escort Embattled Anti-Islam Filmmaker Out of Home Saturday


Sunday, 16 September 2012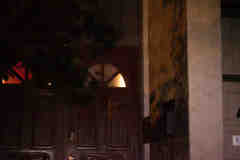 Imperial Beach, CA --

*Editor's Note:* Click on the video to the right to watch the Patch footage of Nakoula being escorted from his home by sheriff's deputies. Click here for a complete photo gallery of the Sept. 15 exit from his Cerritos, CA home.

After a three-day long media stakeout outside the home of a Cerritos man...
You Might Like
Other recent news in US
Twitter
Comments
comments powered by