U.S. Senate inquiry finds "useless" information-sharing centers across the country threaten civil liberties rather than combat terrorism


Wednesday, 3 October 2012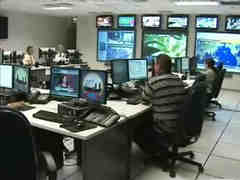 by Stephanie Boyd



A two-year examination by a U.S. Senate subcommittee has found that the Department of Homeland's $1.4-billion "fusion centers" program has failed to produce any useful intelligence

WASHINGTON -- An extensive network of intelligence-sharing centers across the U.S. designed to help catch terrorists has been slammed as "useless" by a Senate subcommittee following a two-year review.

The committee's scathing report on the multibillion-dollar program concluded that it has threatened civil liberties while doing little to combat terrorism.

A review of the so-called "fusion centers" reports during a one-year period ended April 2010 found that they "could identify nothing that uncovered a terrorist threat, nor could it identify a contribution any fusion center made to disrupt an active terrorist plot."

According to the report's findings, the fusion centers "forwarded intelligence of uneven quality—oftentimes shoddy, rarely timely, sometimes endangering citizens' civil liberties and Privacy Act protections, occasionally taken from already published public sources, and more often than not unrelated to terrorism."

The investigators also found that some centers had written inappropriate and potentially illegal reports about constitutionally protected activities of American citizens.

Despite the report's findings on the inefficiency of the fusion center data-sharing program, Homeland Security officials indicated their continued strong support.

This is because, whether or not the program helps law enforcement to stop terrorists, it generates politically important money for state and local governments.
You Might Like
Other recent news in US
Twitter
Comments
comments powered by
•More original news reports from One News Page