11 Foreign Education Policies That Could Transform American Schools
We learned the results of the latest PISA (Program for International Student Assessment) last week, and American students performed the same on the well-regarded...
Huffington Post 14 hours ago - US

Gloucester Township Schools Closed Monday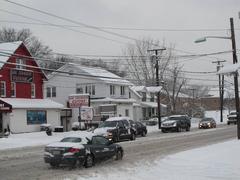 Patch Gloucester Township, NJ -- All three high schools and all elementary and middle schools will have a snow day.
Patch 1 day ago - US

Eastern China Hit By Severe Air Pollution
Another "airpocalypse" has hit China. Many eastern provinces have been shrouded in polluted air since Wednesday. The thick smog has obscured cities'...
Forbes.com 4 days ago - Front Page