Hopkinton Holds Vigil for Boston Marathon Bombing Victims


Comment

Tuesday, 16 April 2013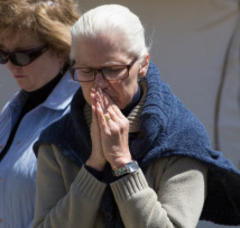 Patch Holliston-Hopkinton, MA --

Local residents gathered in Hopkinton on Tuesday at the Boston Marathon's starting line to honor the victims of recent bombing at the race's finish line. 

Rob Davis, a Pastor at the Vineyard Church and a runner in this year's marathon, led the event. Davis was near to the bombs at the...
You Might Like
Other recent news in US
Twitter
Comments
comments powered by