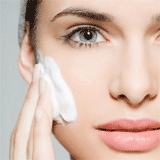 'NCIS' actress Pauley Perrette slams fake skincare ads, rumors behind her exit
Pauley Perrette wants to set the record straight.
FOXNews.com
Cindy Crawford applies five skincare products twice a day
ContactMusic
Bahar Takhtehchian, a lifestyle expert and the founder of Bahartak.com, shares her top beauty tips and tricks for this winter season. Deep Hair Conditioning Treatments Source: INOA..


Source: Star Magazine -



Bahar Takhtehchian, a lifestyle expert and the founder of Bahartak.com, shares her top beauty tips and tricks for this winter season. Deep Hair Conditioning Treatments [caption..


Source: OK Magazine -



Oil keeps skin supple and youthful, but it is possible to have too much of a good thing. According to Allure Magazine, there are some easy things you can do to ease up on the shine. For example, scale..


Source: Wochit News -



Celebrity skincare specialist KATE SOMERVILLE knows all the secrets to perfect skin - and one of her top suggestions is shaving your face with a MEDICAL GRADE SCALPEL!?! This clinical hair removal..


Source: Clevver Style -



Cooler temperatures can wreak havoc on dry, sensitive skin. Refinery 29 got fall and winter skincare tips from makeup gurus. Industry vet, Jo Baker, suggests "toning the skin with a gentle micellar..


Source: Wochit Headline News -


Sofia Richie Gets Named Nip + Fab Skincare Ambassador!
Sofia Richie just received a special honor – she was named a Nip + Fab ambassador! The 19-year-old model stepped out to celebrate the announcement on Tuesday (November 14) at Restaurant Ours in..
Just Jared
Chrissy Teigen Boycotted Twitter's 280 Characters for Two Hours
Chrissy Teigen wears an all black outfit while landing at LAX Airport on Wednesday (November 8) in Los Angeles. The 31-year-old model wore a denim jacket the day before while shopping in New York City,..
Just Jared
Madonna Debuts MDNA Skin Video Featuring 'RuPaul's Drag Race' Star Milk - Watch!
Madonna is enlisting some special help to express herself! The 59-year-old Queen of Pop just debuted a new promotional video for her skincare line, MDNA Skin, on Thursday (November 9), featuring none..
Just Jared
This new men's wellness startup wants to mail you everything you need to stop hair loss
· *Hims is a new startup focused on men's wellness, founded by serial entrepreneur Andrew Dudum.* · *It's launching with men's hair loss prevention medicines.* · *It will expand to include other..
Business Insider
Estee Lauder ticks higher in pre-market after first quarter results beat expectations
Estee Lauder Companies Inc (NYSE:EL) saw its shares edge higher in premarket trade after the company gave an upbeat outlook and its first quarter results beat market expectations. The make-up and..
Proactive Investors
'Drinkable sunscreen' maker, state of Iowa settle consumer fraud case
The Colorado-based maker of "drinkable sunscreen" has settled with the Iowa state attorney general for $70,000 in a consumer fraud case. The court's decision Tuesday to accept the settlement comes..
bizjournals
Makers of handmade soap say nowadays business is in a lather
STONINGTON, Conn. (AP) — For years, when Pam Ball of Ledyard would go to a vendor show to sell her homemade soaps, she would be the only soap producer there. But with the rise in interest in homemade..
Seattle Times
Nivea's controversial skin-lightening ad puts spotlight on the history of white supremacy
The skincare company Nivea makes dozens of products for women and men around the world.  But what you probably didn't know until earlier this week is that Nivea also sells skin-lightening cream to..
Mashable