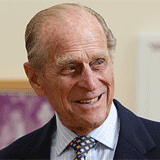 The Crown's Claire Foy & Matt Smith May Be Recast As Characters Age
Claire Foy and Matt Smith – who play Queen Elizabeth II and Prince Philip, Duke of Edinburgh, respectively, in their hit Netflix series The Crown – might end up having their roles recast. The..
Just Jared
UK tackles attacks with new National Cyber Security Center
The UK is getting a national center to combat cyber attacks, and it's the Queen who gets to open it. The National Cyber Security Center (NCSC) will reportedly be opened in central London by the Queen,..
betanews
Princess Diana is getting a new documentary treatment. On Monday, ABC announced that this August it will broadcast a new four-hour telecast on the life of the late princess. The documentary will air..


Source: Wochit Entertainment -



Queen Elizabeth celebrated her Sapphire Jubilee on Monday with a beautiful new portrait taken by photographer David Bailey. The Sapphire Jubilee marks the Queen's 65th year on the throne. In the..


Source: Wochit News -



Prince William and Kate Middleton are initiating a change of location as the Duke and Duchess are set to move to London once their children George and Charlotte begin school. Up until now the royal..


Source: Wochit News -



The dancer Sergei Polunin shot to international fame when in 2010 he became the Royal Ballet's youngest ever principal. Two years later he resigned saying he had become so unhappy that, "the artist..


Source: Euronews English -



Internationally acclaimed dancer Sergei Polunin poses for royal sculptor Frances Segelman in a live-sculpt event at The Hospital Club in London. Jane Witherspoon reports.


Source: Entertainment Video Online -


The Queen is going to open a GCHQ security centre that is designed to protect the UK from hackers
The Queen will officially open a centre on Tuesday that has been set up to protect the UK from hackers and cyber threats. The 90-year-old monarch will be accompanied by the Duke of Edinburgh and..
Business Insider
Stars Of Netflix's 'The Crown' Reveal True Meanings Of Polite British Phrases
The stars of "The Crown" are just telling it how it is. Claire Foy and Matt Smith ― who portray Queen Elizabeth II and her husband Prince Philip, the Duke of Edinburgh, in Netflix's..
Huffington Post
Search this site and the web: