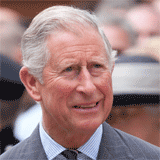 Queen Elizabeth's fear for Diana's mental health
Queen Elizabeth II was so worried about the welfare of Princess Diana that she asked a trusted adviser to check on the princess's mental health as her marriage to Prince Charles fell apart. The..
Raw Story
Prince Charles' wife Camilla Duchess of Cornwall, turns 70
Prince Charles' wife Camilla is turning 70 with few complaints, although she admits her feet are sore after a long day of royal duties.
FOXNews.com
Also reported by •USATODAY.com •Seattle Times
It has been almost 20 years since Princess Diana passed away. In honor of her life, HBO and ITV are releasing a documentary about her called, "Diana, Our Mother: Her Life and Legacy." In a recent..


Source: Wochit Entertainment -



n an emotional new interview, Prince William has opened up about how the loss of his mother Diana impacted his wedding day. "When it came to the wedding, I did really feel that she was there." During..


Source: Wochit News -



The 20th anniversary of Princess Diana's death has created an opportunity for a TV milestone, which is being recognized by a wide variety of programming. HBO will premiere its special, "Diana, Our..


Source: Wochit Entertainment -



Prince William says that he felt his late mother Princess Diana's presence at his 2011 wedding to Duchess Kate at Westminster Abbey in London. William says in the upcoming ITV and HBO documentary..


Source: Wochit Entertainment -



Two previously unseen photos from Princess Diana's personal family album have been released, ahead of the 20-year anniversary of her death. Kensington Palace posted the photos, showing young princes..


Source: Wochit News -


Prince Charles is a brilliant Harry Potter reader who does 'all the voices'
The nation's favourite grandad is apparently a very gifted mimic who entertains children with spellbinding readings of Harry Potter books.  SEE ALSO: J.K. Rowling revealed there are two Harry..
Mashable
Prince Harry Proves He's the Prince of Fun
We may not be able to hang with the Prince of Wales, but we can certainly live vicariously through these photos!
Entertainment Tonight
Search this site and the web: