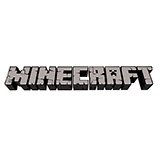 Super League Gaming raises $5 million for movie theater video games
Super League Gaming thinks "Minecraft" could mean big business for movie theaters. The Santa Monica, California, startup has received $5 million in funding from Toba Capital and aXiomatic for its..
bizjournals
Pediatricians weigh in on a fraught issue facing parents today: How much screen time is OK?
If you have kids or teenagers at home, chances are you have a complicated relationship with screens. On one hand, you know that capturing monsters in Pokemon Go or taking a portal to the..
L.A. Times
VIDEO GAMES INVESTIGATION PART 1


Source: WOI -



Lasercorn turns to Pyrocorn as his gets some crazy ideas with fire!


Source: Smosh Games -



Its here - the FINALE OF OUTLASTER. It's been quite the journey, but the time has come for the final challenge and to see who will be crowned the champion!


Source: Smosh Games -



We're almost at the end of Outlaster and it couldn't be more tense! The challenge in this episode is the most difficult yet, requiring the contestants to call on all their minecraft talents - and their..


Source: Smosh Games -



Top 10 Most Cloned Videogames Subscribe http://goo.gl/Q2kKrD These are the games that were so good, people just had to imitate, copy or just plain rip off their formula to make games of their own...


Source: WatchMojo - Affiliate -


'Grand Theft Auto' is so influential, the company's stock just exploded after teasing a new game (TTWO)
The "Grand Theft Auto" series is among the likes of "Super Mario," "Minecraft," "Pokémon," and "Tetris." It's such a big deal, culturally, that it's a market-moving event when the studio behind..
Business Insider
Search this site and the web: