A Woodbury man shot a former high school classmate at Tom Reid's Hockey City Pub in St. Paul while posing as a police officer, according to an attempted-murder complaint filed Monday.
TwinCities.com 19 minutes ago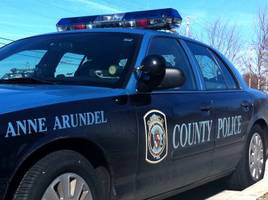 Patch Hunt Valley-Cockeysville, MD -- A man killed in late October was likely targeted through a fake Craigslist ad listing a car for sale, say police. An arrest was made March 7 in the death of..
Patch 27 minutes ago
Videos for Murder
An appeals court upholds the second murder conviction of Warren Powell.


Source: WNYT NBC Albany, NY - 2 hours ago



JACKSONVILLE, Fla. -- A judge will appoint a public defender to represent Michael Dunn in his retrial on first-degree murder charges.


Source: WTEV-Syndi - 3 hours ago



Joran Van der Sloot will not be extradited to the U.S. for 24 years. The main suspect in the Natalee Holloway case is wanted for extortion.


Source: Newsy - 3 hours ago



On day six of the Oscar Pistorius murder trial, the judge bans the live broadcast of the autopsy report. A doctor told the court that broadcasting the report would violate ethical rules. (SOUNDBITE)..


Source: Reuters - 5 hours ago



​The Pistorius murder trial opened Monday with witness testimony from the security guard on duty the night the track star killed Reeva Steenkamp.


Source: Newsy - 6 hours ago



CLEVELAND (Reuters) - A man suspected of shooting three men to death at an Ohio bar, including an off-duty police officer, has been arrested and charged with first-degree murder, authorities said on..
Reuters 30 minutes ago
Search this site and the web: