Other headlines: U.S. presidential campaigns stump nationwide; California's DMV computers down statewide; Chad Johnson 9-1-1 tapes released.
Recent related news

Syria will hold presidential elections on June 3 in a contest that current President Bashar al-Assad...
Mashable 2 days ago - Internet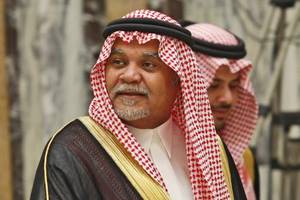 In the aftermath of the disastrous, for both the US and Saudi Arabia, false flag campaign to replace...
Zero Hedge 1 week ago - Markets

President Bashar al-Assad said Sunday that the war that has torn Syria apart for three years and cost...
Raw Story 1 week ago - US
You Might Like
Comments
comments powered by