Juul
American electronic cigarette manufacturer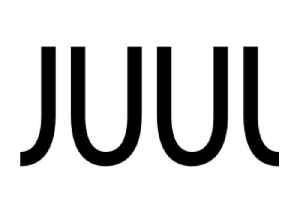 Juul Labs, Inc. is an American electronic cigarette company which spun off from Pax Labs in 2017. It makes the Juul e-cigarette, which packages nicotine salts from leaf tobacco into one-time use cartridges.


Like Icarus, Juul Flew Too Close To The Sun

E-cigarette maker Juul is starting to choke. According to Gizmodo, Juul is preparing for more layoffs, and may ultimately pull out of some overseas markets. The company is in the midst of dealing with..
Credit: Wochit News Duration: 00:39
Published
You Might Like



The World Pushes Back Against E-Cigarettes and Juul

Facing ire at home, the e-cigarette giant counted on international expansion to offset losses in the U.S., but the regulatory response abroad has been even worse.




NYTimes.com - Published





AP Top Stories February 12 P

Here are the top stories for Wednesday, Feb. 12th: Democratic candidates look ahead after NH primary; Massachusetts files vaping suit against Juul; 2 officers hurt, suspected gunman dead in Balt...




USATODAY.com - Published





Juul bought ad space on kids' websites, including Cartoon Network: lawsuit

E-cigarette maker Juul Labs Inc bought online advertisements on teen-focused websites for Nickelodeon, Cartoon Network and Seventeen magazine after it launched its product in 2015, according to a..




Reuters - Published





Juul Bought Ads Appearing on Cartoon Network and Other Youth Sites, Suit Claims

The case, brought by Massachusetts after a lengthy investigation, presents some of the strongest evidence the vaping company was marketing to teenagers.




NYTimes.com - Published





'It's Rampant': Disposable Flavor Pods Are the New Thing in Vaping

Thanks to a loophole in the F.D.A.'s new flavor ban, teenagers are switching from Juul to disposable e-cigarettes still available in flavors like Cherry Crush and Unicorn.




NYTimes.com - Published





Juul Says Its Focus Was Smokers, but It Targeted Young Nonsmokers

The company planted the seeds of a public health crisis by marketing to a generation with low smoking rates, and it ignored evidence that teenagers were using its products.




NYTimes.com - Published





New York joins California in lawsuit against e-cigarette maker Juul

New York state officials have joined their counterparts in California and North Carolina in suing e-cigarette maker Juul, alleging the company created marketing campaigns that targeted youth and helped..




CBS News - Published





California sues e-cigarette maker Juul over its marketing tactics

California became the second state to file a lawsuit against Juul, accusing the e-cigarette maker of creating marketing campaigns that targeted teenagers. CBSN Los Angeles' Kara Finnstrom reports.




CBS News - Published





California says vaping device maker targeted teens

California is suing the nation's biggest e-cigarette maker, alleging Juul Labs deliberately targeted teenagers with its early marketing campaigns.The lawsuit filed Monday by California's attorney..




USATODAY.com - Published





California suing Juul for allegedly targeting teenagers

Massachusetts and North Carolina and also looking into whether the e-cigarette maker markets products to underage users




CBS News - Published





Juul suspends the sale of fruit-flavored products

Juul said it will immediately stop selling its fruit-flavored e-cigarettes. But the company will keep selling its lucrative mint, menthol and tobacco flavors.




CBS News - Published




Juul announces layoffs amid ongoing vaping concerns

As regulators examine health risks, e-cigarette maker will cut 16% of its workforce in a cost-cutting move




CBS News - Published





Juul halts sales of mint-flavored e-cigarette pods

Juul Labs, the bestselling e-cigarette brand in the U.S., announced Thursday that it will voluntarily stop selling its popular mint-flavored e-cigarette pods in the company's latest attempt to ward off..




CBS News - Published

Also reported by •Reuters


Clearing the air on e-cigarettes

Will e-cigarettes make the traditional cigarette obsolete? Vaping is catching on among smokers switching from cigarettes, but it is also attracting a new demographic: young people who'd never smoked..




CBS News - Published





Altria slashes value of its Juul stake by $4.5 billion

Tobacco giant cites risk of a federal flavored vaping ban in writing down its stake in the e-cig company




CBS News - Published





Marlboro maker Altria says its Juul e-cigarette investment is deteriorating in value

Marlboro cigarette maker Altria Group said Thursday that its investment in embattled e-cigarette maker Juul is rapidly deteriorating in value.




USATODAY.com - Published





Juul accused of selling 1 million tainted vaping pods

A former Juul executive is accusing the vaping giant of selling and shipping one million contaminated vaping pods. He's alleging he was fired for raising concerns about the quality of Juul products...




CBS News - Published




Juul lawsuit: Former executive claims he was fired for raising concerns about tainted pods

A new lawsuit claims Juul shipped and sold contaminated vaping pods to customers and retailers. A former executive for the e-cigarette maker alleges that at least one million tainted pods were put on..




CBS News - Published





South Korean retailer drops flavored liquid e-cigarettes

South Korea's top convenience store chain suspended the sale of flavored liquid e-cigarettes made by U.S. company Juul Labs on Thursday, a day after the government warned the public to stop using such..




Reuters - Published





South Korea warns of 'serious risk' from vaping, considers sales ban

South Korea on Wednesday advised people to stop using liquid e-cigarettes due to growing health concerns and vowed to speed up an investigation into whether to ban sales, a move likely to hit major..




Reuters - Published





MoneyWatch: Juul pulls flavors, J&J settlement, beer lawsuit

In today's MoneyWatch headlines, Juul pulls most flavored vape products from shelves, Johnson and Johnson agrees to a settlement over pelvic mesh, and the owner of Budweiser accuses MillerCoors of..




CBS News - Published





Juul's announcement to suspend flavors is a cynical step that will keep kids hooked

Don't be fooled. The e-cigarette company clings to mint and menthol, the flavors youth like most, as the clock ticks on Trump's proposed flavor ban.




USATODAY.com - Published





Juul suspends all US sales of fruity e-cigarettes amid scrutiny

Vaping giant Juul Labs said Thursday it will suspend all U.S. sales of its non-tobacco, non-methol flavored e-cigarettes.




USATODAY.com - Published





Michigan judge blocks flavored vape ban as Juul faces wrongful death lawsuit

A Michigan judge on Tuesday blocked the state's ban on flavored e-cigarettes about two weeks after it took effect and hours after a wrongful death lawsuit was filed against Juul Labs Inc in the first..




Reuters - Published





Two school districts sue Juul over vaping 'epidemic'

Two public school districts on Monday sued Juul Labs Inc, accusing the company of endangering their students and draining their resources by marketing its addictive e-cigarettes to teenagers.




Reuters - Published





Juul Is Sued by School Districts That Say Vaping Is a Dangerous Drain on Their Resources

The lawsuits accuse Juul of endangering students and forcing educators to divert time and money to fight an epidemic of nicotine addiction among teenagers.




NYTimes.com - Published





FTC orders Juul, R.J. Reynolds, other vaping companies to provide key documents

The Federal Trade Commission on Thursday ordered six vaping companies to turn over documents detailing their business practices and performance.




USATODAY.com - Published





Juul withdraws support for pro-vaping ballot measure

The nation's largest maker of e-cigarettes said it will end its support for Proposition C in San Francisco after donating nearly $19 million




CBS News - Published





U.S. House panel asks e-cigarette companies to cease advertising

A U.S. House panel sent letters to four e-cigarette companies asking them to stop all print, broadcast and digital advertising of their products in the United States, the same day as market-leader Juul..




Reuters - Published





What's known — and unknown — about Juul, vaping and illness

Amid a surge in teens using e-cigarettes and an outbreak of illnesses, questions abound about the safety of vaping




CBS News - Published





Juul replaces CEO with former tobacco executive

Health officials in Florida and Georgia have confirmed the first deaths related to vaping in those states this week, bringing the nationwide total to at least 10. States are moving fast to curb use of..




CBS News - Published





Eye Opener: Battle lines drawn over House impeachment inquiry

The acting director of national intelligence will face questions from Congress today over whether he was pressured to keep the president's conversations with Ukraine secret. Also, the nation's largest..




CBS News - Published





AP Top Stories September 26 A

Here's the latest for Thursday September 26th: Intelligence Director going to Congress; Biden says Ukraine call transcript is very revealing; Juul stopping advertising of E-cigarettes; Tornado damage..




USATODAY.com - Published




Juul CEO steps down amid vaping crisis

A death was reported in Georgia, marking the tenth death nationwide linked to vaping. Meanwhile, the CEO of e-cigarette company Juul stepped down amid a tough crackdown on vaping. Don Dahler has the..




CBS News - Published





How Juul's reputation went from high-tech cool to hazardous

The swing in the reputation of Juul Labs – from a cigarette alternative to a public danger – has engulfed the vaping company in crisis.




USATODAY.com - Published





U.S. lawsuits take aim at vaping

Several deaths and potentially hundreds of illnesses tied to e-cigarettes, which allow users to inhale nicotine vapor, often flavored, without smoking, have been reported by U.S. health agency...




Reuters - Published




Juul CEO resigns, vaping company suspends advertising as crisis continues

The CEO of Juul Labs has been ousted as the e-cigarette company remains embroiled in a crisis over its vaping products.




USATODAY.com - Published





California federal prosecutors conducting criminal probe into Juul: WSJ

Federal prosecutors in California are conducting a criminal probe into e-cigarette maker Juul Labs Inc, the Wall Street Journal reported on Monday, citing people familiar with the matter.




Reuters - Published





Is Altria's investment in Juul going up in smoke?

Tobacco giant's 2018 investment in the vaping company increasingly looks like a multi-billion dollar mistake




CBS News - Published




Altria bet big on Juul. Was the investment worth it?

Marlboro maker Altria's investment in vaping leader Juul Labs is looking like a multi-billion dollar mistake as e-cigarettes face increased scrutiny from state and federal regulators.




CBS News - Published





Juul raises $325 million despite growing health concerns

Facing stricter regulation in the U.S., the vaping company has been pushing to expand overseas




CBS News - Published





Marlboro maker Altria buys one third of Juul

The company behind Marlboro cigarettes makes investment that values all of vape company Juul Brands at $38 billion




CBS News - Published





E-cigarette maker Juul to spend $30M to combat teen vaping

The announcement comes one day after the FDA said it was cracking down on teens' use of the devices




CBS News - Published





Is teen vaping on the rise? Study says no, but some experts are skeptical

A new CDC report finds vaping among kids and teens didn't increase last year, but some experts point out the research didn't specifically ask about Juul




CBS News - Published





What parents need to know about their kids vaping

Juul Labs CEO Kevin Burns acknowledges we don't yet know the long-term effects of vaping. Dr. Tara Narula has tips for parents who may be concerned for their kids




CBS News - Published





CBS, WarnerMedia to stop running ads for e-cigarettes

CBS and WarnerMedia said they will stop running ads for e-cigarettes and products like Juul following concerns over vaping illnesses and deaths.




USATODAY.com - Published





Congressional Democrats threaten to subpoena vaping company Juul over documents

Congressional Democrats on Wednesday threatened to subpoena Juul Labs if the e-cigarette maker does not provide documents relating to its products and marketing practices, as a House panel looks into..




Reuters - Published