Denmark
Scandinavian country
---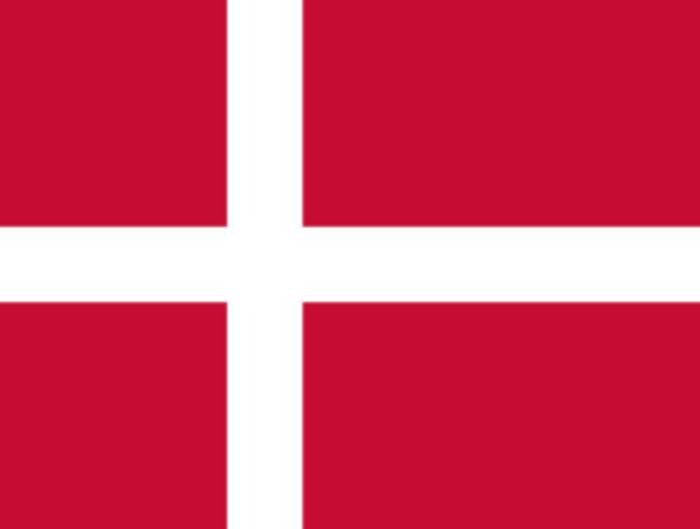 Denmark, officially the Kingdom of Denmark, is a Nordic country in Northern Europe. Denmark proper, which is the southernmost of the Scandinavian countries, consists of a peninsula, Jutland, and an archipelago of 443 named islands, with the largest being Zealand, Funen and the North Jutlandic Island. The islands are characterised by flat, arable land and sandy coasts, low elevation and a temperate climate. Denmark lies southwest of Sweden and south of Norway, and is bordered to the south by Germany. The Kingdom of Denmark is constitutionally a unitary state comprising Denmark proper and the two autonomous territories in the North Atlantic Ocean: the Faroe Islands and Greenland. Denmark has a total area of 42,943 km2 (16,580 sq mi) as of 2020, and the total area including Greenland and the Faroe Islands is 2,210,579 km2 (853,509 sq mi). Denmark proper has a population of 5.83 million.
The announcement comes after Denmark's Queen Margrethe was also inoculated against the virus last week.
Denmark's coronavirus-driven mink cull has put the fur business in a spin, with industry officials expecting fashion houses such as..
In Denmark, on the grounds of the country's oldest glass factory, 195 years of Danish blown glass history is now showcased in one..