Maria Butina
Russian citizen and alleged spy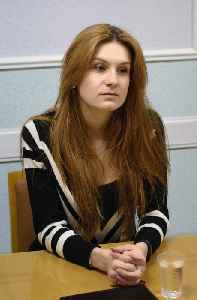 Maria Valeryevna Butina is a Russian gun-rights activist. She is the founder of "Right to Bear Arms", a Russian group. Beginning in 2011, she worked for Aleksandr Torshin, a former member of the Federation Council, a member of Vladimir Putin's United Russia party, and a deputy governor of the Central Bank of Russia. In April 2018, Butina told the Senate Intelligence Committee that Konstantin Nikolaev, a Russian billionaire, provided funding for her gun-rights group. In July 2018, while residing in Washington, D.C., Butina was arrested by the Federal Bureau of Investigation (FBI) and charged with acting as an agent of the Russian Federation "without prior notification to the Attorney General." In December 2018, she pled guilty to felony charges of conspiracy to act as an unregistered foreign agent of the Russian state under 18 U.S.C. §951.


Maria Butina seeks a sentence of time served
The filing indicates the government will make a motion indicating Butina has provided "substantial assistance" with them by cooperating
CBS News - Published
Admitted Russian agent Butina asks U.S. court to be lenient
Maria Butina, who has admitted to working as a Russian agent to infiltrate an influential U.S. gun rights group and make inroads with conservative activists and Republicans, asked the court to sentence..
Reuters - Published
Judge Delays Sentencing For Maria Butina
According to Reuters, a federal judge delayed the sentencing hearing for an alleged Russian foreign agent. Maria Butina, who admitted to infiltrating a gun rights group to make connections with..
Credit: Wochit News Duration: 00:37Published
Russian Agent Who Infiltrated NRA Is Still Cooperating With Feds
Federal prosecutors in Washington, DC, on Tuesday again delayed the sentencing of Maria Butina. The Russian woman pleaded guilty to secretly working with the Kremlin while making political overtures to..
Credit: Wochit News Duration: 00:39Published
Search this site and the web:
You Might Like