Riverdale (2017 TV series)
American teen drama television series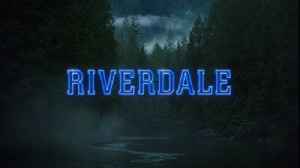 Riverdale is an American teen drama television series based on the characters of Archie Comics. The series was adapted for The CW by Archie Comics' chief creative officer Roberto Aguirre-Sacasa, and is produced by Warner Bros. Television and CBS Television Studios, in association with Berlanti Productions and Archie Comics. Originally conceived as a feature film adaptation for Warner Bros. Pictures, the idea was re-imagined as a television series for Fox. In 2015, development on the project moved to The CW, where the series was ordered for a pilot. Filming takes place in Vancouver, British Columbia.


You Might Like
Lucy Hale on 'Riverdale' spinoff 'Katy Keene': 'No one in our show is getting murdered'
Lucy Hale hits the big city as a young woman with fashion dreams in 'Riverdale' spinoff 'Katy Keene,' and also gets terrorized on 'Fantasy Island.'
USATODAY.com - Published
Meet Ranger the German shepherd. He looks like a puppy, and he always will. Here's why
Ranger, whose dwarfism makes him look like a puppy, has accumulated more than 100,000 followers on Instagram, including a "Riverdale" star.
USATODAY.com - Published
'Riverdale' cast pay touching tribute to Luke Perry before CW show honors star
Co-stars pay tribute to Luke Perry ahead of Wednesday's Season 4 premiere of "Riverdale." The star died in March following a massive stroke at age 52.
USATODAY.com - Published
Shannen Doherty on paying tribute to Luke Perry on 'Riverdale': 'Very, very hard and emotional'
Shannen Doherty, a friend and former co-star of Luke Perry, talks about joining an episode of "Riverdale" to pay tribute to the actor, who died in March.
USATODAY.com - Published
'Riverdale' star Camila Mendes reveals she was drugged and assaulted in college
Camila Mendes, who stars on the show "Riverdale," revealed to Women's Health she was drugged and sexually assaulted her first year of college.
USATODAY.com - Published
Remembering Luke Perry (1966 – 2019)
by Graham Pierrepoint - If there was an iconic TV heartthrob to rule them all in the early 1990s, Luke Perry would arguably have been in a good position for the title. Following a severe stroke..
One News Page Staff - Published