Pro-Beijing camp (Hong Kong)
Hong Kong political faction in favor of the Communist Party of China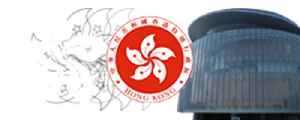 Pro-Beijing camp, pro-establishment camp or pro-China camp, pro-China Communist Party ,(親共派) refers to a political alignment in Hong Kong which generally supports the policies of the Beijing government towards Hong Kong. The term "pro-establishment camp" is regularly in use to label the broader segment of the Hong Kong political arena which has the closer relationship with the establishment, namely the Government of the People's Republic of China (PRC) and the Government of the Hong Kong Special Administrative Region (HKSAR). It is also portrayed as the "Patriotic Front" by the pro-Beijing media and sometimes portrayed as "loyalists" by the rival pro-democracy camp.


Hong Kong leader to focus on housing, jobs to try to appease protesters
Hong Kong leader Carrie Lam promised to prioritize housing and jobs to appease pro-democracy protesters in the Chinese-ruled city after three months of sometimes violent unrest, as scuffles broke out..
Reuters - Published
Voices from Hong Kong: Cabinet member Regina Ip
Regina Ip is a popularly-elected, pro-Beijing legislator in Hong Kong and member of embattled Chief Executive Carrie Lam's cabinet.
CBS News - Published
Rival groups clash in Hong Kong protests
Pro-democracy and pro-Beijing groups clashed in a shopping mall in Hong Kong on Saturday as unrest over alleged Chinese interference in the territory continued.
Credit: euronews (in English) Duration: 01:00Published
New Zealand rebukes China over freedom of speech after student scuffle
New Zealand has rebuked Chinese envoys for praising pro-Beijing students who scuffled last week with supporters of Hong Kong's pro-democracy movement on a university campus, a news website said on..
Reuters - Published
Australia says diplomats should not undermine rights, after HK protest
Foreign diplomats in Australia should respect the right to free speech and peaceful protest, Foreign Minister Marise Payne said, following tension between pro-Hong Kong and pro-Beijing protesters at a..
Reuters - Published
Search this site and the web:
You Might Like