BRCA1
Protein-coding gene in the species Homo sapiens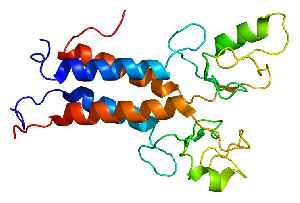 Breast cancer type 1 susceptibility protein is a protein that in humans is encoded by the BRCA1 gene. Orthologs are common in other vertebrate species, whereas invertebrate genomes may encode a more distantly related gene. BRCA1 is a human tumor suppressor gene and is responsible for repairing DNA.


Don't Count on 23andMe to Detect Most Breast Cancer Risks, Study Warns
The DNA testing company, which has 10 million customers, misses nearly 90 percent of people with risky BRCA mutations. It says the criticism is overblown.
NYTimes.com - Published
Search this site and the web:
You Might Like