Lowe's
American home improvement retail chain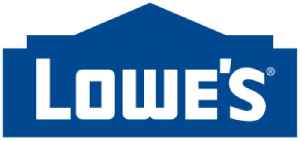 Lowe's Companies, Inc., doing business as Lowe's, is an American retail company specializing in home improvement. Headquartered in Mooresville, North Carolina, the company operates a chain of retail stores in the United States, and Canada. As of November 2018, Lowe's and its related businesses operate 2,015 home improvement and hardware stores in North America.


You Might Like
Lowe's giving out COVID-19 relief grants up to $20,000 for small businesses through nonprofit LISC
Lowe's is giving out small business COVID-19 relief grants ranging from $5,000 to $20,000 through nonprofit Local Initiatives Support Corporation.
USATODAY.com - Published
Are Lowe's registers down? Outages and 'technical issues' reported at home improvement chain Saturday resolved
Lowe's registers were reportedly down at some stores, according to social media posts Saturday. Some stores were reportedly only taking cash.
USATODAY.com - Published
What stores are open Easter Sunday 2020? Here's the list of who is open and who will stay closed
Is Walmart open on Easter? More stores are closed for Easter because of COVID-19 including Lowe's and Trader Joe's. Here's the list of who is open.
USATODAY.com - Published
Coronavirus has led many major retailers to close. Here's why Lowe's, Staples, CVS and others are staying open.
The nation's biggest retailers have temporarily closed thousands of stores to help stem the spread of COVID-19. Here's why some are staying open.
USATODAY.com - Published
Last-minute holiday shopping? Here's when Best Buy, Walmart, Costco are open Christmas Eve
When are stores open Christmas Eve? What grocery stores are open late? Find out Christmas Eve store hours for Kohl's, Lowe's, Macy's, Apple and more.
USATODAY.com - Published
These stores will be closed Thanksgiving 2019: Office Depot, Marshalls, Barnes & Noble
Ikea, Academy Sports + Outdoors, Stein Mart, Lowe's and Dillard's are among the stores staying closed Thanksgiving 2019.
USATODAY.com - Published
Lowe's executive facing criticism after saying a drill was 'perfect' for Hispanics
A Lowe's executive is facing criticism over comments about some tools being more appropriate for Hispanic builders and installers.
USATODAY.com - Published
Lowe's layoffs, Siri snooping and other MoneyWatch headlines
Lowe's is laying off thousands of workers, Apple is stopping outside contractors from listening to Siri, and Google is letting European Android users choose their own search engine.
CBS News - Published
Lowe's lays off thousands of store employees amid pressure to boost profits
Lowe's is laying store workers who handle maintenance and product assembly as the home-improvement chain continues to cut costs to boost profits.
USATODAY.com - Published