Hungary
Country in Central Europe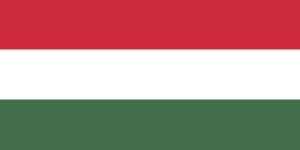 Hungary is a country in Central Europe. Spanning 93,030 square kilometres (35,920 sq mi) in the Carpathian Basin, it borders Slovakia to the north, Ukraine to the northeast, Austria to the northwest, Romania to the east, Serbia to the south, Croatia to the southwest, and Slovenia to the west. With about 10 million inhabitants, Hungary is a medium-sized member state of the European Union. The official language is Hungarian, which is the most widely spoken Uralic language in the world, and among the few non-Indo-European languages to be widely spoken in Europe. Hungary's capital and largest city is Budapest; other major urban areas include Debrecen, Szeged, Miskolc, Pécs and Győr.


Hungarian philosopher Agnes Heller dies at age of 90
Hungarian philosopher Agnes Heller, who was a student of Gyorgy Lukacs and later taught political theory for 25 years at the New School for Social Research in New York City, died at the age of 90 on..
Reuters - Published
Next EU executive won't let Poland, Hungary off hook on democracy: diplomats
The European Union's next executive will keep up forceful pressure on Poland and Hungary over rule of law deficiencies, diplomats and officials said on Thursday, countering the hopes of Warsaw's ruling..
Reuters - Published
Pregnant migrant in Hungary 'given 17-guard escort to check-up'
A pregnant migrant in Hungary was escorted to a regular check-up by 17 guards, claims a UN report that criticised the "prison-like" migrant transit zones on the country's border with Serbia.
Credit: euronews (in English) Duration: 02:02Published
EU clears Vodafone's $22 billion Liberty deal
Brussels gave its blessing to Vodafone's $22 billion purchase of Liberty Global's cable networks in Germany and central Europe, clearing the way for the British company to become Europe's largest..
Credit: Reuters Studio Duration: 01:14Published
Hall cruises to victory to stay alive in Red Bull Air Race title fight
Australian Matt Hall cruises to victory at the new Red Bull Air Race World Championship stop in Hungary to keep his title hopes alive
Credit: Reuters - Sports Duration: 02:13Published
New Hungarian MEP brings progressive, pro-European ideas to Brussels
Katalin Cseh, a newly-elected Hungarian MEP, is coming to Brussels with progressive ideas. She said she's going against Prime Minister Viktor Orbán's use of "scare tactics."
Credit: euronews (in English) Duration: 05:11Published
Scientists say new law will put future of research under threat
Scientists in Hungary say a 200-year-old institution is under threat. The Academy of Sciences is a prestigious centre of research in the country, but academics are accusing Prime Minister Viktor Orban..
Credit: euronews (in English) Duration: 01:50Published
Body removed from boat salvaged from Danube
Salvage crews have recovered more bodies from the wreckage of a Hungarian boat that capsized on the Danube river in Budapest last month, killing 26 South Korean tourists and two Hungarian crew. Rough..
Credit: Reuters Studio Duration: 00:46Published
Hungary boat crash: Arrested captain onboard different ship during another accident
Hungarian prosecutors say the Ukrainian captain arrested over the fatal sinking of The Mermaid in Budapest last week had been involved in another accident in the Netherlands in April
Credit: euronews (in English) Duration: 01:05Published
Rescuers in Hungary find body 100kms from scene of Danube boat accident
A body was pulled from the Danube more than 100 km downstream from Budapest
Credit: euronews (in English) Duration: 00:49Published
Pope Urges Hungarians, Romanians to Put Troubles Behind Them
According to Reuters, Pope Francis urged ethnic Hungarians and Romanians to put their troubled past behind them on Saturday as bad weather disrupted his visit to Transylvania. More than 80,000 people..
Credit: Wochit News Duration: 00:32Published
Hungarians pay tribute to South Koreans killed in Danube boat accident
Hungarians gathered outside the South Korean embassy in Bucharest on Friday (May 31) to pay tribute to 28 tourists feared dead after a boat accident on the Danube River.
Credit: euronews (in English) Duration: 00:50Published
Hungary boat sinks: 7 South Korean tourists dead, 19 missing
The Mermaid was docked when it was involved in a collision with a cruise ship, the Viking.
Credit: Al Jazeera STUDIO Duration: 02:25Published
Hungary Boat Accident: Police Launch Criminal Probe
Reuters reports There are 21 people still missing after a boat carrying South Korean tourists capsized on the Danube river in the Hungarian capital late on Wednesday. Police said that the tourist boat..
Credit: Wochit News Duration: 00:36Published
Budapest Tourist Boat Capsizes, 7 Dead, 21 Missing
Reuters reports Hungarian rescue officials said there was little chance of finding survivors after a boat carrying South Korean tourists sank on the Danube, killing at least seven people and leaving 21..
Credit: Wochit News Duration: 00:35Published
Hungary should move children from 'prison-like' transit zones: U.N.
A senior U.N. human rights official urged Hungary on Wednesday to move asylum-seeking families held in "prison-like" transit zones on the Serbian border to other facilities in Hungary that he said are..
Reuters - Published
Search this site and the web:
You Might Like