Tour Championship
Golf tournament held in the United States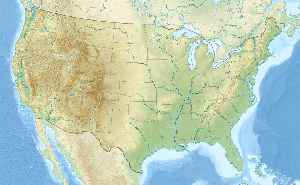 The Tour Championship is a golf tournament that is part of the PGA Tour. It has historically been one of the final events of the PGA Tour season; prior to 2007, its field consisted exclusively of the top 30 money leaders of the past PGA Tour season.


Lightning strike at Tour Championship causes 6 injuries
Lightning hits pine tree at Tour Championship, injuring 6
USATODAY.com - Published
Six fans injured after lightning strikes golf course at Tour Championship
Six fans were injured on Saturday afternoon when a bolt of lightning struck the East Lake Golf Club grounds during the Tour Championship in Atlanta.
USATODAY.com - Published
Six hurt after lightning strike during PGA Tour Championship
At least six spectators suffered injuries following a lightning strike during the third round of the PGA Tour Championship just outside of Atlanta on Saturday. Gavino Garay reports.
Credit: Reuters Studio Duration: 00:31Published
Justin Thomas in great position to win FedEx Cup after capturing BMW Championship title
After winning the BMW Championship, Justin Thomas will start the Tour Championship finale with a two-shot lead at 10 under.
USATODAY.com - Published
Done for the season: Tiger Woods fails to qualify for title at Tour Championship
Tiger Woods won't have a chance to defend his title next week at the Tour Championship, falling well outside the top 30 in the FedEx Cup standings.
USATODAY.com - Published
Tiger Woods makes his move by shooting 67 Saturday in third round of BMW Championship
Tiger Woods still has work to do Sunday to qualify for the Tour Championship. But he gave himself a shot Saturday with a 67 in the BMW Championship.
USATODAY.com - Published
New-look Tour Championship approved for world ranking points
Golf Notes: World ranking points approved for East Lake with traditional scoring; PGA Tour starts to focus on Tiger Woods' pursuit of Sam Snead
USATODAY.com - Published
You Might Like