White House Counsel
Position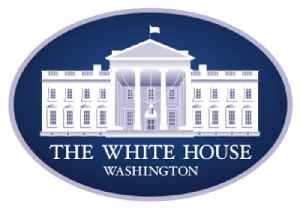 The White House Counsel is a staff appointee of the President of the United States whose role is to advise the President on all legal issues concerning the President and his Administration. Pat Cipollone is the current White House Counsel serving since December 2018.


Trump continues lashing out at Mueller report from Mar-a-Lago
Reaction continues to pour-in after the release of the Mueller report. President Trump, his legal team, Democrats, now the former White House Counsel who cooperated with Robert Mueller are weighing in...
CBS News - Published
Redacted Mueller Report Released: What Have We Learned?
by Adam Yardley - The investigation into alleged collusion between Russian agents and US President Donald Trump's 2016 election campaign has recently come to an end. The final report, summarized..
One News Page Staff - Published
White House Counsel Refused Trump's Order To Fire Mueller
According to Reuters, White House counsel Don McGahn refused to fire Special Counsel Robert Mueller. The report issued by the special counsel stated McGahn feared that decision would be seen as another..
Credit: Wochit News Duration: 00:42Published
White House Counsel Under Obama Charged By Justice Department
According to Reuters, a former White House counsel in the Obama administration was been charged by the Justice Department. Greg Craig was charged with lying to the Justice Department about work he..
Credit: Wochit News Duration: 00:37Published
NYT: Trump Told Staff to Give Kushner Top-Secret Clearance
Former White House chief of staff John Kelly wrote in a memo he was "ordered" to grant Jared Kushner clearance, according to The New York Times.
Credit: Newsy Studio Duration: 00:58Published
Search this site and the web:
You Might Like