Lizzie Borden
North American murder suspect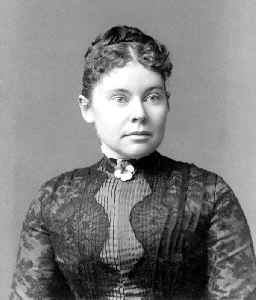 Lizzie Andrew Borden was an American woman who was the main suspect in the August 4, 1892 axe murders of her father and stepmother in Fall River, Massachusetts. Borden was tried and acquitted of the murders.


You Might Like
Today in History for June 20th
Highlights of this day in history: Lizzie Borden found innocent of a grisly double murder; Britain's Queen Victoria begins rule; Race-related rioting hits Detroit; Muhammad Ali convicted in Vietnam..
USATODAY.com - Published
Search this site and the web: